Challenging, viewy, always worth the effort – ski touring in the Dolomites
You're looking for peace and untouched snowy slopes, you love the steep ascent and the racy descent off the beaten tracks? Ski touring isn't just a pastime, but your passion? Then we warmly recommend you to go on a ski tour through the Dolomites! You'll find lots of possibilities around Brixen to practice this new trend sport and our apartments are the perfect starting point to do so!
Being real outdoorsmen, ski touring is one of our favourite sports too, so you can always ask us for insider tips and you'll get your money's worth on your ski touring holiday in South Tyrol!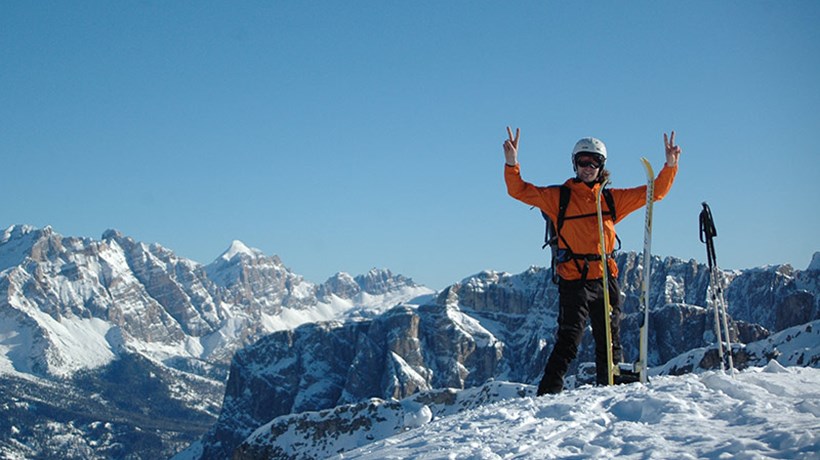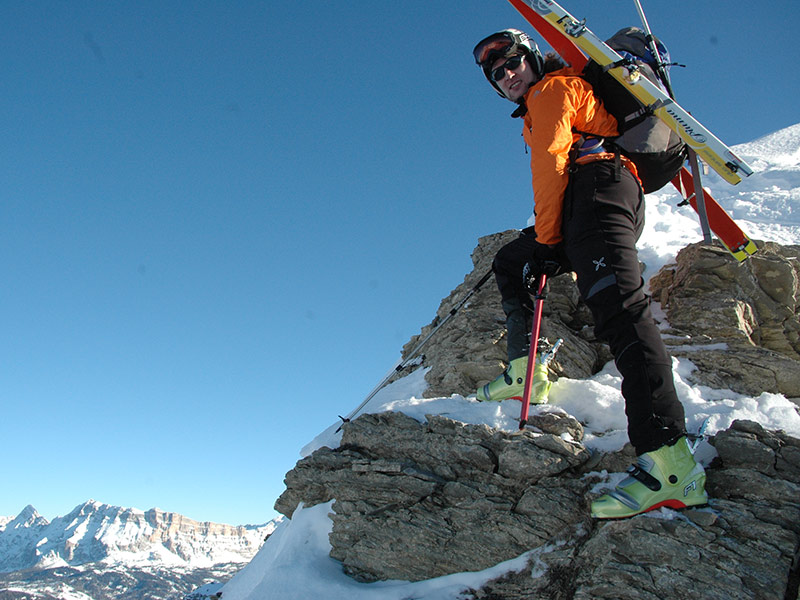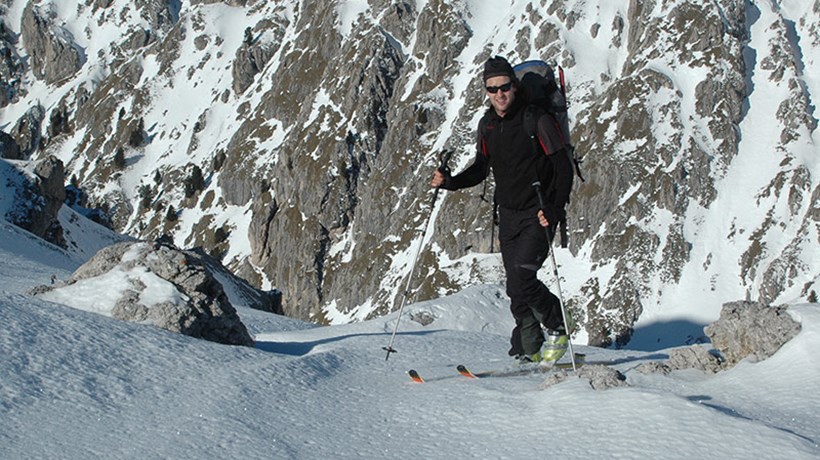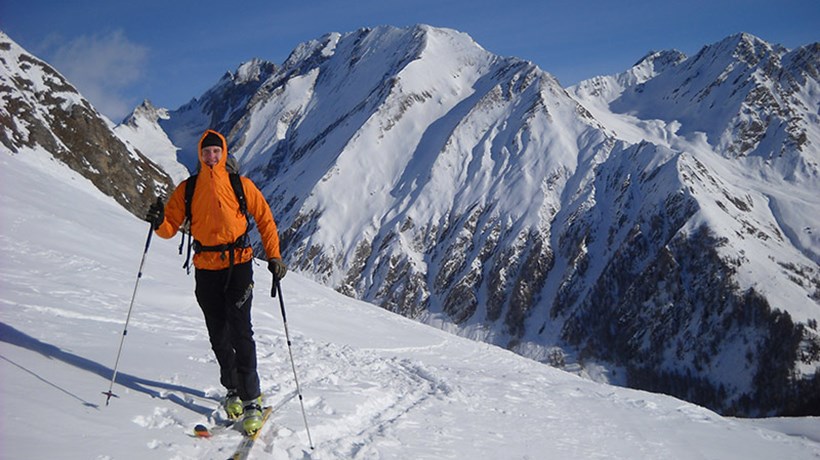 Our personal recommendations for your ski tour in the Dolomites
Ski tour Zendleser Kofel
Duration: 2.30 hrs | Distance: 7.7 km | Altitude difference: 730 m | Difficulty: easy
Start at the Zanser Alm parking area in Villnöss Valley. You'll soon leave the Wörndlelochalm hut including toboggan slope and the Kaserillalm hut behind. After a short go round around the summit, you will reach the saddle and from there the Zendleser Kofel. Up there, the Geisler peaks and the Peitlerkofel will seem within your grasp!
Ski tour Kreuzjoch – Roascharte – Mittagsscharte
Duration: 6 hrs | Distance: 16.2 km | Altitude difference: 2,110 m | Difficulty: difficult
Starting at the Zander Alm parking area you proceed across the Kreuzjoch and the Roascharte and finish this Geisler Group round trip with a grande finale – the absolute grand slam: the sublime and long downhill through pristine nature. With ideal snow conditions you can even glide down to the parking area.
Ski tour Großer Gabler
Duration: 3 hrs | Distance: 10.9 km | Altitude difference: 940 m | Difficulty: easy
Start this tour to the highest summit of the Plose in the Villnöss Valley and proceed to the Halslhütte, Enzianhütte huts and finally to the summit on 2,574 m. In doing so, you enjoy the breathtaking mountain panorama at the backdrop of the Aferer Geisler. Descend in direction of the Schatzerhütte hut.
Ski tour Königsanger
Duration: 3 hrs | Distance: 9.3 km | Altitude difference: 1,080 m | Difficulty: easy
West of Brixen lies this inconspicuous, 2,439 m high summit who's in winter too a popular destination for ski tours, even in poor weather conditions. You start at the parking area next to the Garner weather cross, where you proceed northbound on the gently inclining path. The surprise effect: you will see the summit cross just at the very last moment.
Bacher'special offers
– the best offers for you!
There's always something going on at ours (and on the Plose)! That is why we prepared some cool offers for every taste!