Bacher'stay – the top address for your mountain bike holiday in South Tyrol!
The Bacherhof has been known in the mountain bike scene for several years now and after its remake, the Bacher'stay offers even more room(s) for all riders and racers who want to spend their mountain bike holiday in South Tyrol.
Our apartments are the perfect base for numerous mountain bike, freeride, enduro and downhill tours. From May to October we're organizing 5 guided mountain bike (or e-bike) tours per week – ranging from easy cross country tours up to adventurous and demanding downhill trails. Look forward to getting invaluable insider tips, a diversifying weekly programme, a bike repair shop and storage and much more!
There's certainly something to suit everyone's taste!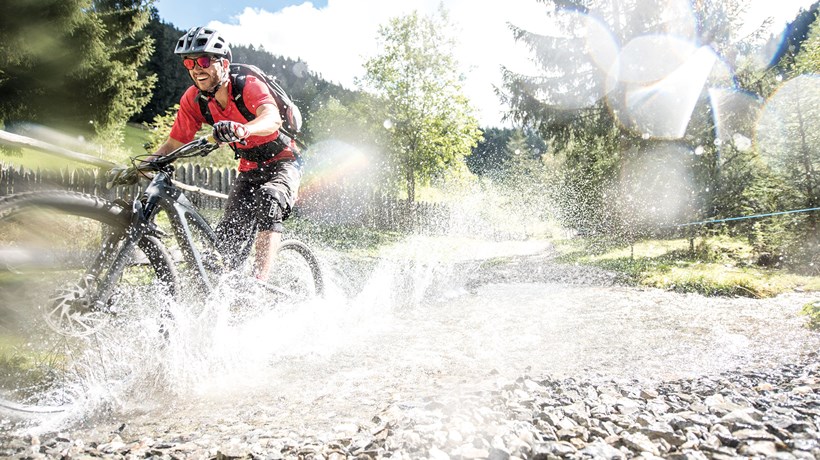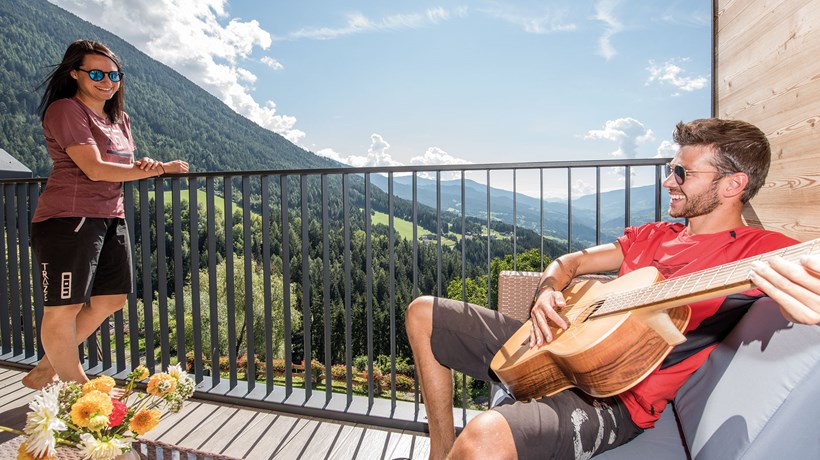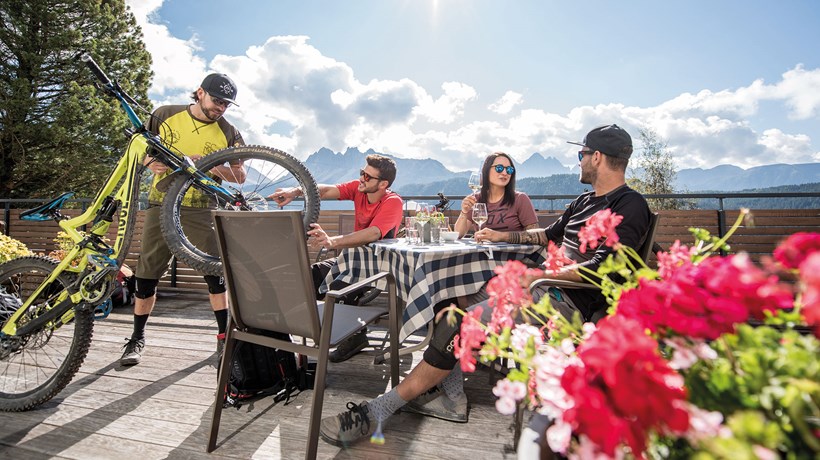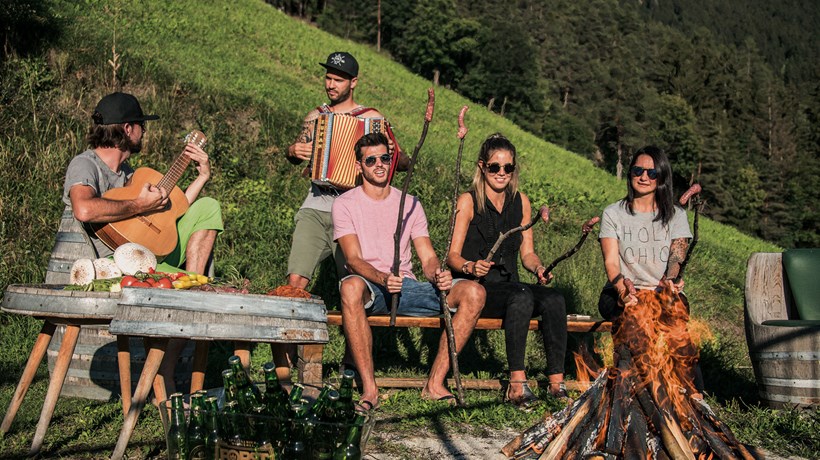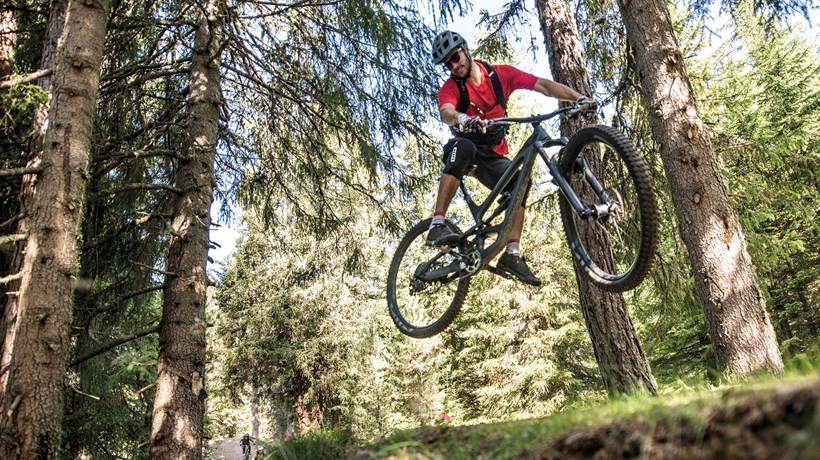 Guided mountain bike tours – on the go with your hosts
In order to make your mountain bike holiday in South Tyrol, Italy even more exciting, WE will accompany YOU on your adventures. 
We – that is your hosts Michi and Christoph – have founded our own bike school Plosebike Guiding & Academy after completing our training as South Tyrolean Mountainbike Guides and are continuously taking part in advanced trainings, cycling technique camps and trail camps. Our goal: to share our infinite joy with the "most beautiful sport in the world" with others and to ensure, of course, the safety of our guests too.  
80
BEERS
25
ROUTES
0
INJURIES
Weekly Programme
& Bike Information

During bike season, real mountain bike enthusiasts can profit from our weekly programme with individual day tours for every taste on 5 days a week, where we will guide you across exciting trails and show you the most dazzling secret places of the environs.
The tours indicated apply as guideline and may alternate depending on the group composition and the overall skills.
Before registering for a tour, please consider the common indications such as kilometres and level of difficulty according to the Single Track Scale and only then decide then if the respective tour is manageable for you!
So if you're in the mood for an entertaining tour with your hosts and other riders, let us know! We're looking forward to touring around with you!
Single Track Scale

Technical skills level 1 for difficulty grade S0 
For all those who have never heard of something like riding technique. This trail doesn't require any technical skills to be managed.
---

Technical skills level 2 for difficulty grade S1
You've gained some basic riding skills. Here, you likely anticipate smaller obstacles.
---

 Technical skills level 3 for difficulty grade S2
These tracks require advanced riding techniques. Dosed breaking, constant body tension and attention are necessary.
---

Technical skills level 4 for difficulty grade S3
In this category, only riders with experience will have fun. Even if it doesn't require any trail technique, you should be able to keep your balance on the bike. Be prepared to face blocked terrain and loose ground.
---

Technical skills level 5 for difficulty grade S4
Choose these tracks only if you have trail knowledge which includes shifting the back wheel, perfectly managing sharp bends, high drops and blocked terrain.
---

Technical skills level 6 for difficulty grade S5
Nothing for hobby riders, even carrying the bike can sometimes be very difficult. These tracks are only for true BIKE FREAKS.
Bike information – for a trouble-free tour on your MTB holiday
Equipment
Fully functional mountain bike (hardtail, all mountain, enduro, freeride, downhill)
Helmet on guided tours is OBLIGATORY, no participation without
We recommend the use of protectors
Backpack (provisions, energy bar, bottle, cellphone, money, identity card, first aid kit, cagoule / windcheater e.g. with reflectors, spare clothing, lamp)
Tools (replacement hose with suiting valve, pump, repair kit, multi-purpose tool, chain lock, derailleur hanger, brake linings, e.g. tyre iron, zip tie, lock)
Personal meds
Safety or sun glasses
Cellphone for emergencies – REMEMBER! There's often no or just bad signal in the mountains
Padded cycling pants

Gloves against cold

, sweat and calluses

Shoes with good profile and rigid soles, so you can safe energy when pedaling

Use sun screen with high UVA protection
Bike check
Rims: is the wheel spinnig properly? Centrate it yourself with a spoke spanner or ask an expert

Spokes: make sure they're not loose

Tyre profiles: are they damaged?
Tyre pressure: ideal pressure for mountain bikes: 1.8 – 2.5 bar (depending on tyre and weight)
Set the breaks carefully (lever stroke)
Brake linings: are they still functional?

Brake disc: signs of wear

Frame: damages or cracks

Bottom braket, pedal support or headset – do they have enough play?

Adjust seat to the right height

Set the handlebar tight

Set

the release of the click-in pedals properly

Clean and oil the chain properly

Check gearing and gear change (also under load) and adjust them if needed, check the gear change protection too

Adjust the dampers to your weight and check their functionality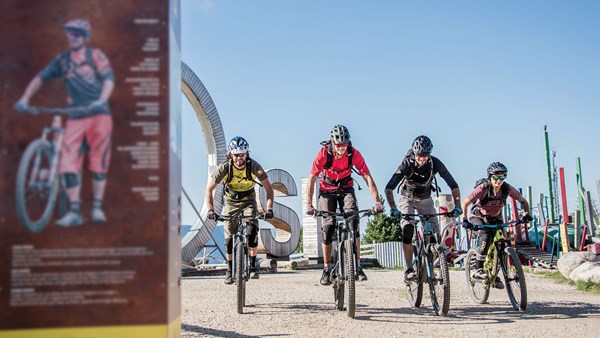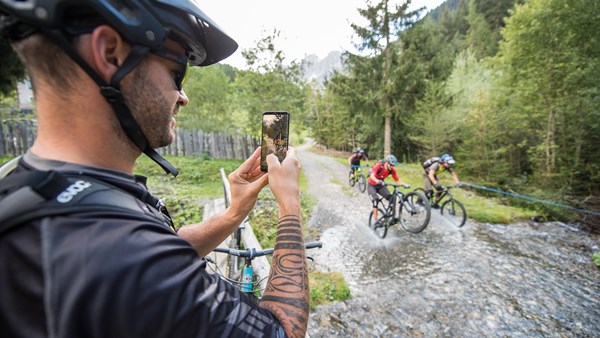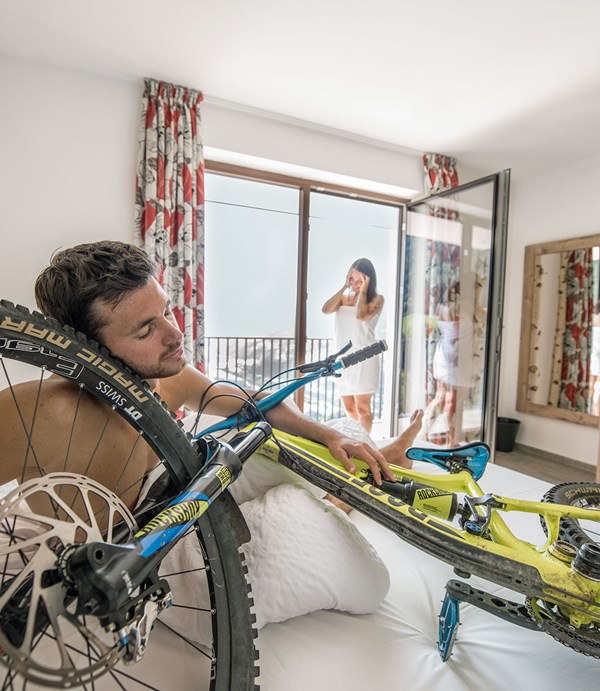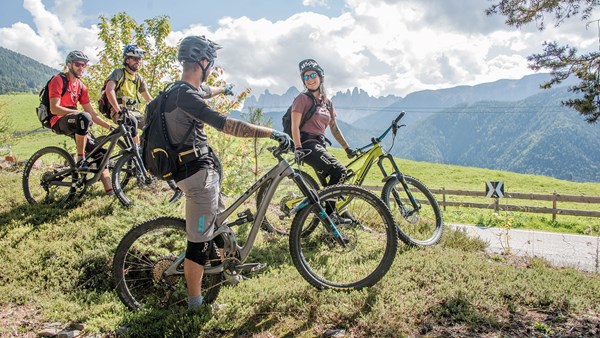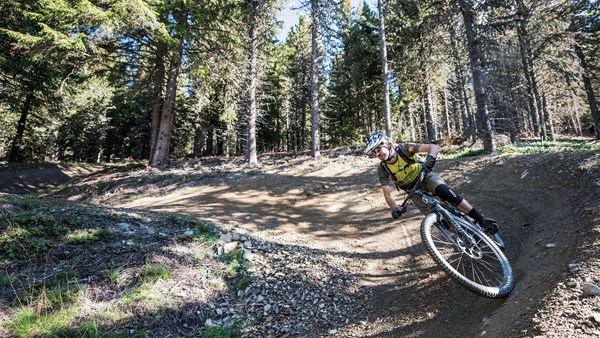 Bacher'stay bike shuttle –
comfy ascent, thrilling descent
It's not just Mount Plose who comes up with numerous trails and mountain bike tracks, the surrounding areas such as Radlsee, Villnöss, Gitschberg and Vals / Jochtal too know how to impress a true rider's heart. In order to reach these trails and mountain bike tours you can make use of our shuttle service for up to 8 persons (bikes included). All bike destinations are within a 30–35 minutes car drive from us.
Our bike shuttle takes you to the following places:
area of St. Andrä / valley station cable car Plose – 5 €
area of Kreuztal / Würzjoch – 15 €
area of Afers– 10 €
Brixen – 10 €
area of Felthurns / Perlungerhof farm – 20 €
area of Vals / Jochtal – 20 €
area of Rodeneck Alp – 20 €
area of Villnöss – 20 €
other areas on request
The prices indicated are per person and ride.
The 600 metres of altitude up to the Bacher'stay can sometimes be too much to handle after an exhausting bike tour. If you're not in the mood for climbing the mountain, just let us know – we will come and pick you up!
Brixen Bikepark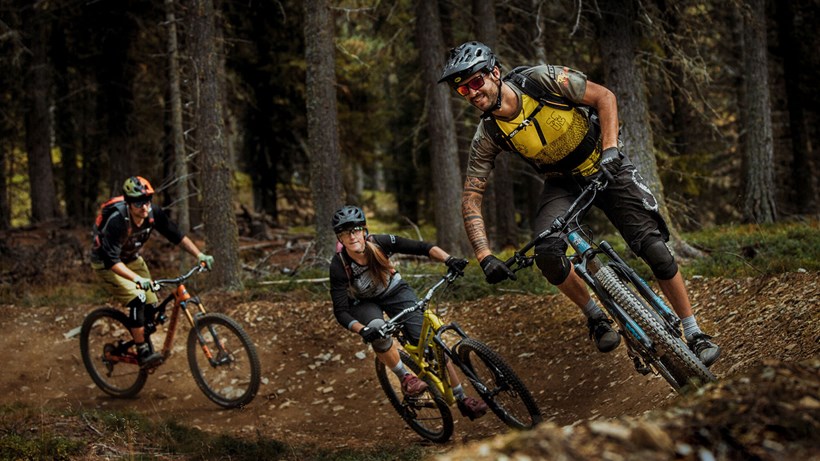 Pure adrenaline
Since July 2018, passionate hobby, professional and to-be bikers can test their skills and nerves on the four lines of the Brixen Bikepark on the Plose. This bike adventure park covers all technique levels and isn't only a thing for aficionados. So the Jerry Line, for example, perfectly suits the knowledge of beginners and families with kids, the Hammer Line – a flowy jump line – the Sky Line and the Palm Pro Line will know how to amaze trained riders.
Cross your heart, there's nobody who can overbid this abundant bike programme for your mountain bike holiday in South Tyrol!
Bacher'special offers
– the best offers for you!
There's always something going on at ours (and on the Plose)! That is why we prepared some cool offers for every taste!